Golf Channel Open 2021
A series of golf tournaments for everyone.

Golf Resort Karlstejn.
Date:
5/8/2021 (Saturday)
5/23/2021 (Sunday)
6/6/2021 (Sunday)
6/19/2021 (Saturday)
7/3/2021 (Saturday)
7/18/2021 (Sunday)
8/15/2021 (Sunday)
8/28/2021 (Saturday)
9/18/2021 (Saturday)
10/2/2021 (Saturday)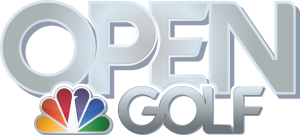 Price: 1590, -CZK (the price of the tournament includes lunch with soup)
Price for non-members of Golf Club Karlštejn: 1590, -CZK
Price for PGK card holders, Golf Cut: CZK 790
Price for GCK members with paid annual FEE players for 2021: CZK 590 Other vouchers, season tickets or tickets are not accepted !!!
Start method: Gradual start from holes 1 and 10 from 9:00
Prizes for the winners: Vouchers for the game, a package of vouchers with bugs for the overall winner, golf balls.
Applications: By phone (602 248 424) or by email (recepce@karlstejn-golf.cz) at the reception of Golf Resort Karlštejn or at www.cgf.cz/turnaje/