Dear Members of Golf Resort Karlštejn
starting 2021 season, we would like to offer you discounted green fee rates at the following partner courses. These discounts are valid for all who paid their annual fees as per the price list. Please read the information below carefully before going to any of the courses.
All of these discounts are valid only for golf resort Karlštejn members, upon presentation of a valid membership card for the given year/playing season. Discounts can only be used for playing cards issued in the name of the player, not for portable corporate cards without the player's name! The condition for obtaining a club card is a duly paid annual fee for the given year/playing season.
Discount cannot be combined with any other discount coupons or promotions, it applies to the prices listed in the rack rate price list of each course. Discounts cannot be applied to tournaments or other special events.
Green fee discounts may vary for each Golf Course. They are always listed below, by description of each course.
You must make a TeeTime reservation in advance. This agreement does not guarantee you priority in your TeeTime reservation.
GRK members do not become members of these courses and are not entitled to other membership advantages on these courses.
We believe that you will be happy to take advantage of these benefits and make your golf days more pleasant.
ZALA Springs Golf Resort, Hungary

The unique golf experience guarantees an 18-hole championship golf course is 6351 m long (PAR 72) built in the breath taking landscape of the nature reserve, surrounded by vineyards and lakes. It will attract both professionals and amateurs. The course designer is one of the world's best designers, Robert Trent Jones Jr., whose distinguished career spans more than four decades.
Members of GC Karlštejn: 20% discount on gree fee 18 or 9 holes, according to the valid price list here
Golf Dobrouč, Czech Republic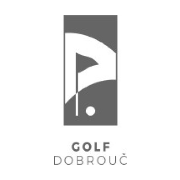 The 18-hole course covers 65 hectares of undulating landscape of the foothills of the Orlicke Mountains. The game takes the golfer through the valleys between the woods and on the higher holes he will be enthused by beautiful views. Golf Dobrouč is a family project of Petr Kolář and his wife Hanka. Their admiration for the picturesque landscape and penchant for golf gave rise to this golf course under the leadership of MgA golf architect Jakub Červenka. Their younger daughter Petra Rychetská joined in the realization of their beautiful dream. Members of GC Karlštejn are entitled for 20% discount on green fee for 18 holes as per the price list Golf Dobrouč ceník